Jay Karen leads NGCOA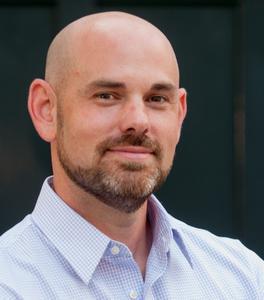 On October 1, 2015 Jay Karen took over as NGCOA CEO, replacing longtime CEO Mike Hughes. We are very excited to have Jay's leadership and look forward to some exciting changes within the organization and the industry. To give you some background on Jay you can read an excerpt from the press release announcing his appointment:
Jay Karen Named CEO of National Golf Course Owners Association
Jay Karen has been named CEO of the National Golf Course Owners Association (NGCOA), the leading authority on the business of golf course ownership and management.
Formerly Director of Partner Relations and Membership of the NGCOA from 1997 to 2007, Karen returns to lead the organization that represents more than 3,000 member golf course owners and operators worldwide. He will assume his new position in October 1.
An ambitious and energetic executive, Karen holds a deep knowledge of and passion for the golf industry. To bolster NGCOA relevancy and increase membership, his strategy includes strengthening chapter relations, expanding member services, modernizing online curriculum and other educational resources, and amplifying legislative advocacy.
Karen replaces Michael Hughes who, after 25 years leading the NGCOA, in January announced he would step down from his CEO post.
"The bedrock of the golf industry is the golf course owner," says Karen. "Therefore, I'm eager to aggressively build on Mike Hughes' remarkable accomplishments of helping owners and operators run more successful businesses."
With deep roots in the hospitality industry, Karen was most recently CEO of Select Registry, a collection of more than 300 fine inns, bed and breakfasts, and boutique hotels. For seven years prior, as CEO of the Professional Association of Innkeepers International, his creation of the widely lauded "A Better Way to Stay" promotional campaign and a strategic partnership with TripAdvisor elevated the organization's prominence and revenues.
"Jay Karen brings fresh, new ideas, motivation and a profound love of golf to the NGCOA," says Matthew Galvin, President of the NGCOA. "While we look forward to a smooth transition and exciting changes, we are grateful to Mike Hughes for his legendary and expert leadership as he's leaving the organization at a high point."
Since coming on-board, Jay has jumped right in with both feet. He has traveled across the country to attend Chapter Meetings (including our Annaul Meeting on Nov 3, 2015) and met with industry leaders around the world. He was also involved in crafting a partnership with the PGA of America regarding Third Party Tee Times resulting in the creation of the Golf Tee Time Coalition. The NGCOA also held a successful Key Leaders Retreat in early December with Chapter Presidents and Executive Directors in attendance.
Jay is taking full advantage of the tools available to him. He has started a blog which you can subscribe to (Jay's Blog link). You can also follow him on twitter - @jaykarencae. Jay is a huge proponent of dialogue and partnerships-- so be sure to take the time to engage with him. Members will also see his posts on Accelerate from time to time.