Course of the Year

2023 Winner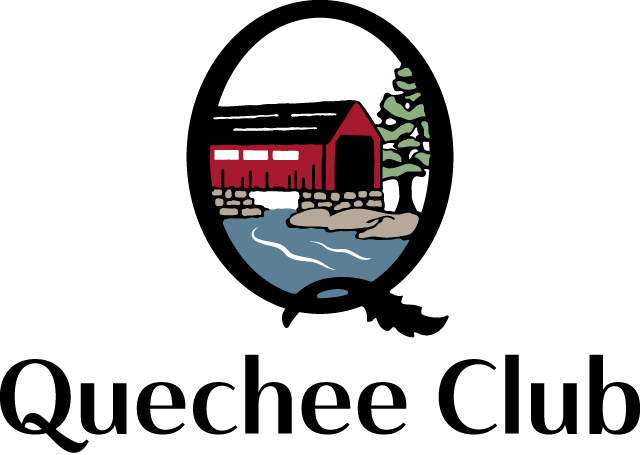 Quechee Club
Quechee Club
At the 2022 NEGCOA Annual Meeting & Conference held at Brookmeadow Country Club, it was announced that the Quechee Club, Quechee, VT was our 2023 Course of the Year. The Quechee Club has advanced to Regional Finalist for National COY recognition. Congratulations to Brian Kelley and the entire team at the club!
Course of the Year
Time to think about your
2024 Course of the Year application!
Our NEGCOA 2023 Course of the Year
and NGCOA Jemsek Region 1 Winner was Quechee Club!
Why not throw your hat in the ring by applying. What do you have to lose?
Quechee Club was our first Vermont member club to win this award. And it was the second award for GM/COO Brian Kelley. Brian was on-hand to accept the award at the NEGCOA's Annual Meeting on December 6th at Brookmeadow Country Club.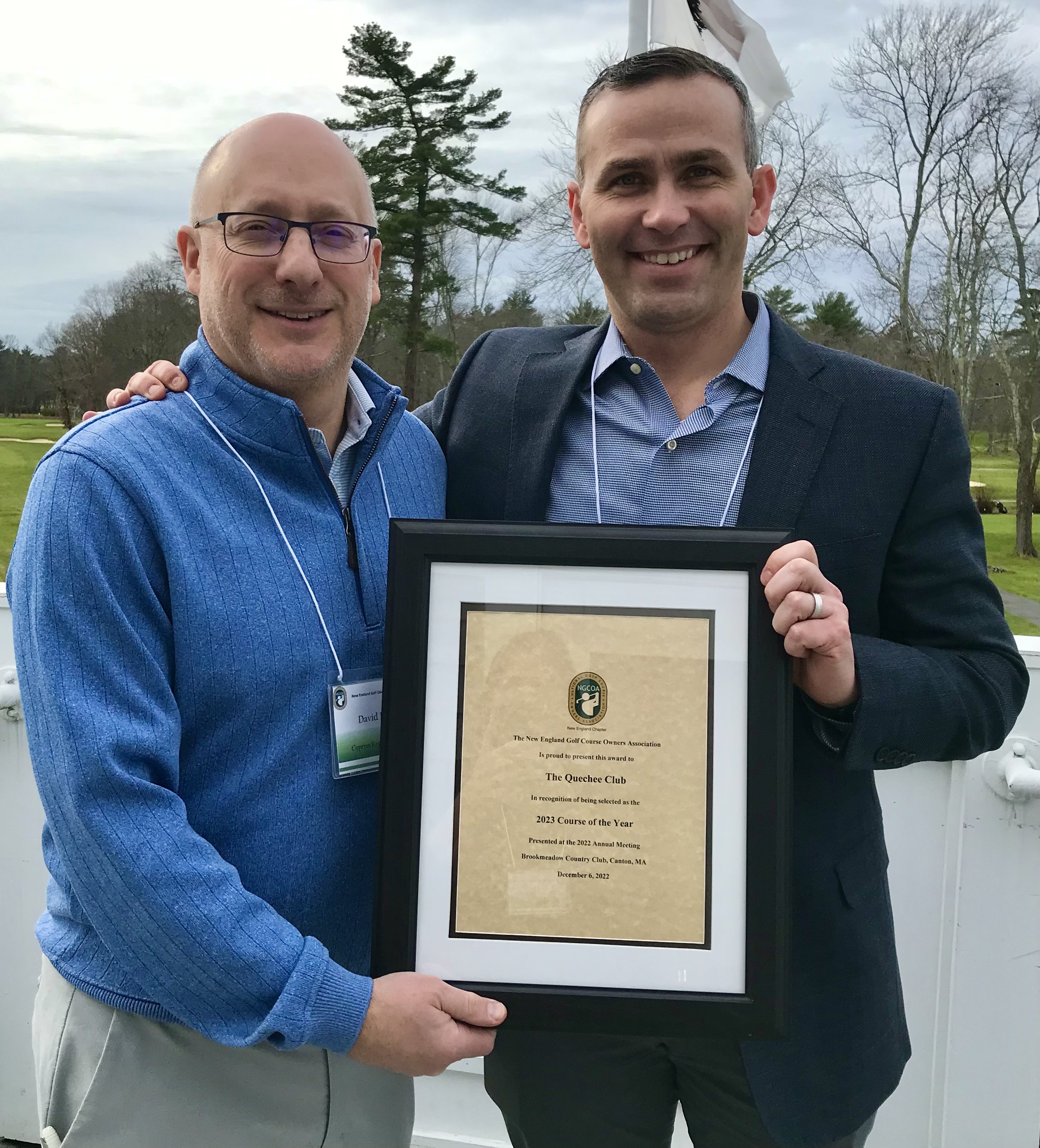 Application deadline set for August 18, 2023!
It is that time of year to begin working on your nominations for the NGCOA New England Chapter Course of the Year Award for 2024. Take this opportunity to gain significant promotions if your course earns the award-
Recognition within New England
Recognition within the Northeast
and possible National Recognition
That's the kind of publicity everyone wants for their club. Watch your social media explode as members brag about the award.
Clubs MUST be a member of the NEGCOA to apply. And past winners must wait 7 years prior to applying again.
Click here for an NEGCOA membership application form or call of our office and we can process it over the phone -- then you can consider applying next year.
The award recognizes four key components of the facility's operation including:
Exceptional Quality of the Course
Exceptional Quality of Ownership and Management
Outstanding Contribution to the Local Community
Significant Contributions to the Game.
What does an application look like from a National Winner??
You can see a copy of Atkinson Resort and Country Club's application by clicking here.
It is important to tell your story. What makes your facility or your ownership stand out from others? Do not hold back - tell us what makes you special. Remember you don't necessarily have to be a powerhouse. Include great photos to help sell yourself.
To apply for this award, a course must be a member of the NEGCOA (Join today by clicking here!). Not currently a member? Consider joining today!
Past winners must wait 7 years before applying again.
COY application can be obtained here: Word Doc or .PDF
COY Applications for the 2024 Award are due on Monday, August 18, 2023. The winner will be notified in October and announced at our Annual Meeting in November. Applications must be provided in electronic form - and emailed to Elaine Gebhardt - [email protected].
View our videos of our past winners.......

In 2015, our chapter winner, Atkinson Resort and Country Club, went on to win the NGCOA's 2015 National Golf Course of the Year Award!
Making it to the Final 4 and beyond means that the NGCOA will produce a video to share at the National Awards Dinner. In recent years, Spring Meadows GC, Old Siasconset GC, GreatHorse, Manchester Country Club, Miacomet Golf Course, Atkinson Resort and Country Club, and TPC Boston all made it to the Final 4. Here are videos of our member clubs.
Previous Winners