Golden Passport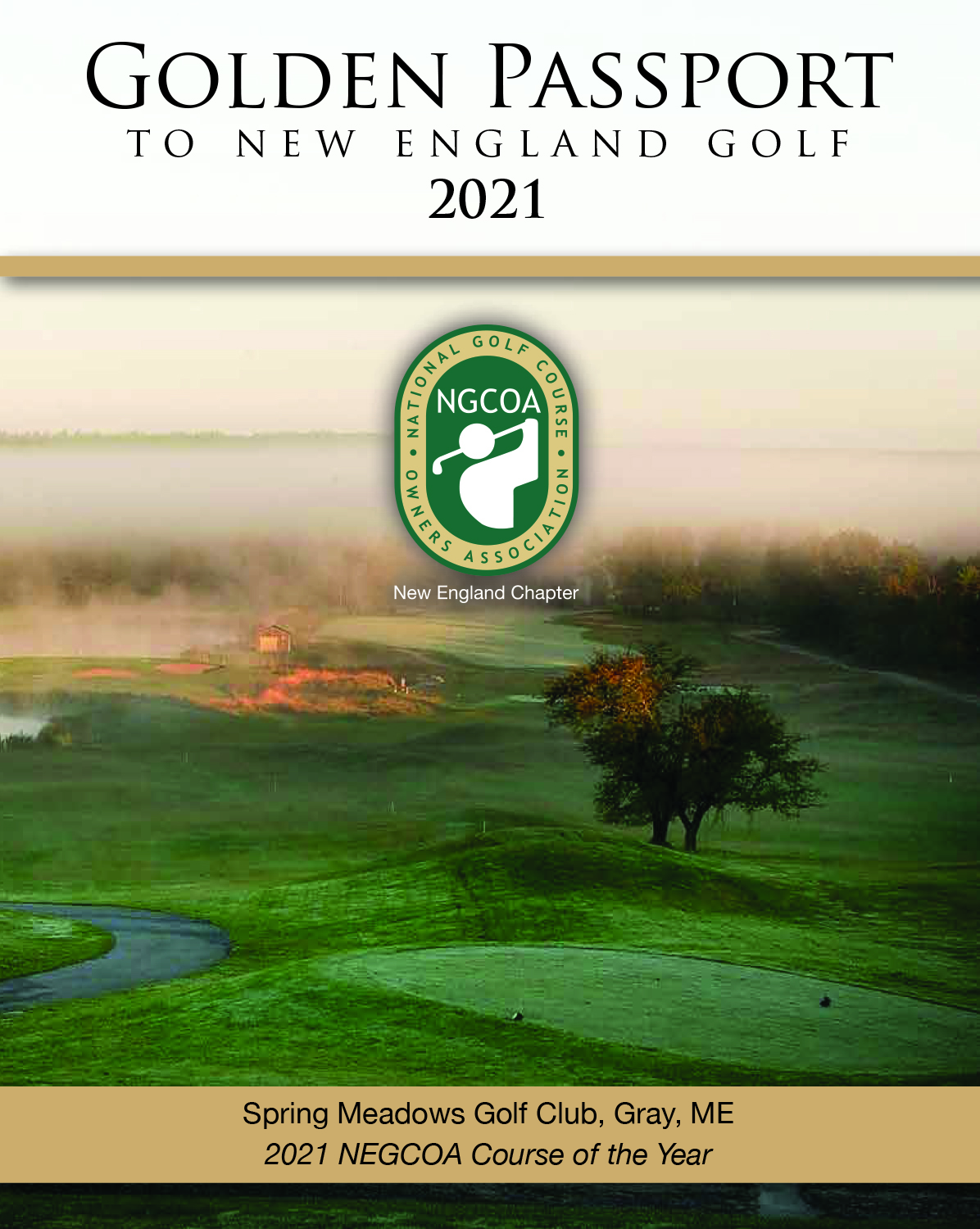 2021 Golden Passports to New England Golf
We are pleased to report that our inventory of Golden Passports has SOLD OUT!! In under 3 hours all 200 are gone.
If you were able to make a purchase, CONGRATS! If you missed out, we are sorry to see you shut out for 2021.
Thank you to all for your support of our Golden Passport Program! We will be in touch as we prepare to ship Passports around December 14th.
Pay No Green Fees when you use your Passport coupon to play golf at these courses in 2021! Good for you and a playing partner!
On December 1, a PayPal link went live on this page. Within 10 minutes 100 Passports were sold. And in less than 3 hours all Passports for 2021 were gone!! All sales were handled via PayPal.
Each Golden Passport to New England Golf contains 46 coupons (one for each participating course). Cost of the 2021 Golden Passport is $349 (plus $7.50 shipping/handling).
The offers from our participating courses include rounds of golf for two (and sometimes four) at championship, award winning courses throughout the region. When redeemed the players do not pay green fees, however, most coupons do require a cart fee to be paid.
For over ten years, the Golden Passport to New England Golf has provided an outstanding playing opportunity for golfers who are new to the game, for those who are planning regional golf vacations, or for players who have flexibility and want to play at different locations. Even the most seasoned golfer can spice up their golf game by trying out new courses. Every round in the Golden Passport was donated by New England courses and all funds go to support the association.
Shipping of Golden Passports is handled via US First Class Mail. Purchasers will receive an email with a tracking number when their item(s) are shipped. Shipping will not occur until the middle of December.
Add me to the 2022 notification list
This offer would cost more than $3,000 if purchased separately, and will pay for itself in as little as three outings.
Only 200 Passports are sold each year, and once they are gone, they're gone.
Click here to see the Detailed Offers from each club
Participating courses for 2021 included
Here's how it works:
Contact the course directly for availability within the booking window provided in the offer.
Provide your Passport serial number when making the reservation.
Not to be used to book large groups (Traveling leagues). Courses can restrict the # of Passports accepted on any given day.
Booking outside the Booking Window can result in Passport being confiscated.
Golf Courses may charge additional cart fees if taking a single cart.
The book must be intact when presented for use. It may not be used for tournaments, league play, group outings or other special offers or discounts.
You must redeem your coupon for the offer that is stated. When the offer is for 2 players -- then please book for 2 players. You can't show up as a single and expect to use the coupon a second time on another date.
Please Book Tee Times According to the Offers listed! Courses do not have to honor bookings outside of the times offered.
Don't forget to support the golf courses by enjoying a bite to eat or beverage from their beverage cart or clubhouse during/following your round!!
Questions? Contact Elaine Gebhardt at 774.430.9031, or at [email protected]