GCSAA Best Management Practice Guidelines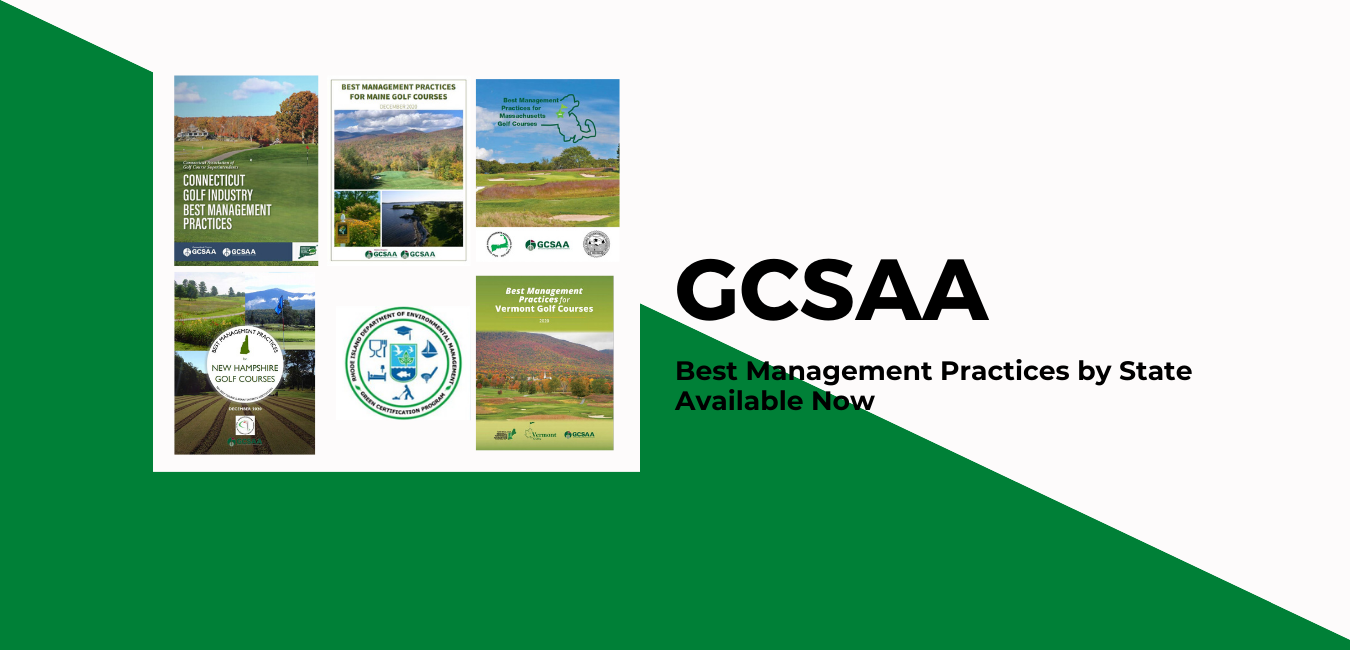 The Golf Course Superintendents Association of America (GCSAA) in working with local chapters present their work on Best Management Practices for many of the 50 states. This work provides extensive guidelines and recommendations for sustainability, water and drought management, pest control, nutrient usage, and much more. See full press release.
These documents are comprehensive and have been years in the making with input at national, regional, state, and town levels. Your superintendent should have knowledge of their existence, but we want to make sure that our owners and operators are up to speed as well.
Click on the photo/link below to access the guidelines for your state and download a copy today. Please note that Rhode Island went a slightly different route with a certification plan, you can view the Green Golf Certification Plan via the link below.
Many thanks to all involved in developing these important documents and practices!!