Golden Passport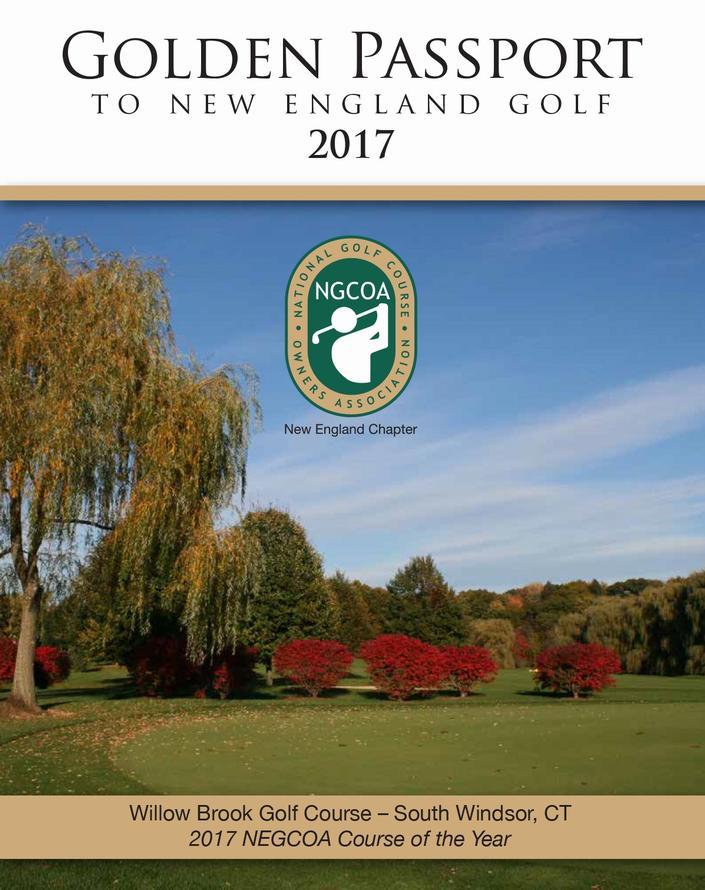 2018 Golden Passport will go on sale on Friday, December 1, 2017 at 9:00AM. And they SOLD OUT in just 21 days last year. So put this date on your calendar if you want to make sure that you get one.
Most likely - the 2018 Golden Passport price will remain the same --$349+ $7.50 for Shipping/Handling.
The 2017 Golden Passport to New England Golf is a booklet that features 41 courses (sorry we lost Winchendon which has permanently closed). The offers from these courses included rounds of golf for two (and sometimes four) at championship, award winning courses throughout the region. For the past eight years, The Golden Passport to New England Golf has provided an outstanding playing opportunity for golfers who are new to the game, for those who are planning regional golf vacations, or for players who have temporarily frozen their private club memberships. Even the most seasoned golfer can spice up their golf game by trying out new courses. Every round in the Golden Passport was donated by New England courses and all funds go to support the association.
This offer would cost more than $3,000 if purchased separately, and will pay for itself in as little as three outings.
Only 200 Passports are printed each year, and once they are gone, they're gone. Click here for a detailed PDF document describing each club's offer for 2017.
Participating courses for 2017 include
Here's how it works: Purchasers contact the course directly for availability and provide the book serial number when making the reservation. Courses may restrict the day/time of play and the number of passports accepted on a given day. The book must be intact when presented for use. It may not be used for tournaments, league play, group outings or other special offers or discounts. Books may be shared between family and friends as long as it remains intact.
Questions? Contact Elaine Gebhardt at 774.430.9031, or at egebhardt@negcoa.org