McDonough Scholarship Online Auction June 1-10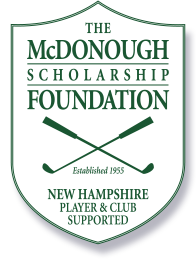 From June 1 to June 20, 2023 the McDonough Scholarship Foundation will be running an online auction for foursomes of golf at NH courses and possibly beyond. Included in this auction is a 2023 Golden Passport to New England Golf. So if you missed out-- here's your chance to get one and to bid on other offerings.
Watch this space for more detail or visit www.mcdonoughgolf.com.
The McDonough Foundation awards scholarships to college-bound employees from NH golf courses.
#golfgivesback