National Golf Day 2020 - POSTPONED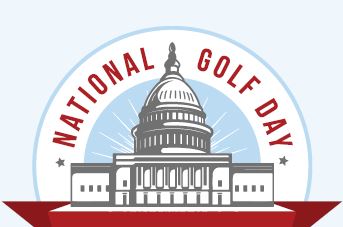 POSTPONED!!!
National Golf Day 2020 will be held on
May 6, 2020
(Community Service Day is 5/5/20)
For the past 10+ years, members of the golf industry have been meeting with members of Congress and other areas of government to share the story of our impact on the economy and lives in the US. A day of preparation and community service precedes the event.
In 2018 & 2019, the NEGCOA sponsored representatives from each of our 6 New England states to be a part of this important day in our industry. In 2020, the New England Chapter will send representatives from all 6 New England States.
If you can and want to be involved let us know and we can tell you how...
Don't forget - there will be a Community Service Day on May 5th. This event is spear headed by GCSAA and is always a great opportunity to get down and dirty and help with maintenance and beautification in our Nation's Capital.
To see what National Golf Day is about watch this video from the GCSAA or to see a recap of this year's event,you can visit the We Are Golf site