COY Applicaton Deadline

It is that time of year to begin working on your nominations for the NGCOA New England Chapter Course of the Year Award for 2019. Take this opportunity to gain significant promotions if your course earns the award- Recognition within New England, Recognition within the Northeast, and possible National Recognition. That's is the kind of publicity everyone wants for their club. Watch your social media explode as members brag about the award. Note, your facility MUST be a member of the NEGCOA to apply (click here for an application form) or click on this link to join online and consider applying next year.
The award recognizes four key components of your operation including:
Exceptional Quality of the Course
Exceptional Quality of Ownership and Management
Outstanding Contribution to the Local Community
Significant Contributions to the Game.
Once all the nominations have been gathered, the Course of the Year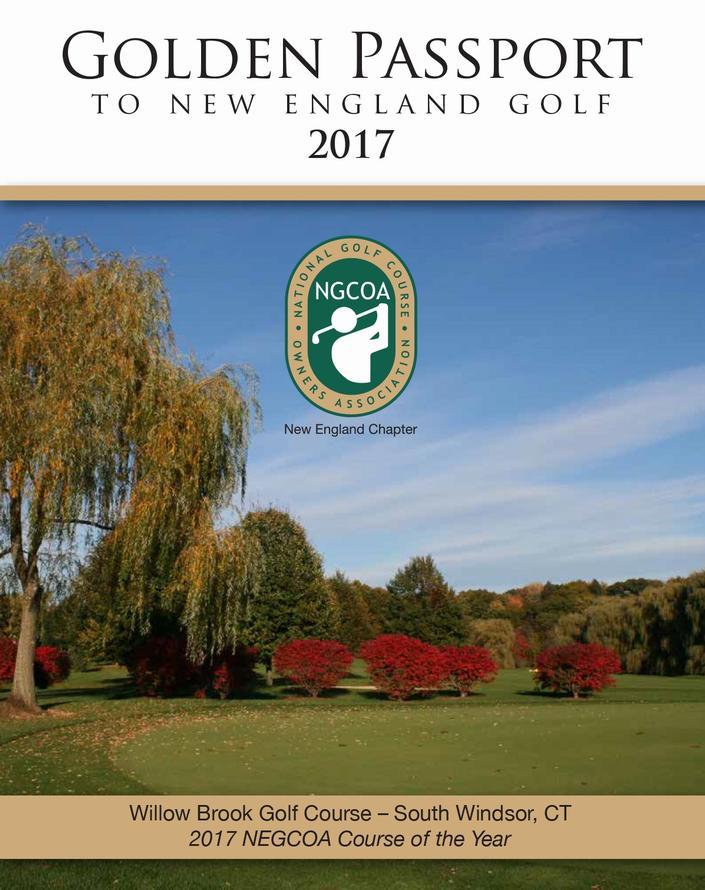 Committee will meet and review the candidates. The committee will then make a selection based on the submitted information. Note, a committee member may not be selected for the award. The New England winner goes on to compete for the National Course of the Year award. Our 2014 & 2016 COY winners -Miacomet Golf Club of Nantucket and TPC Boston made it to the Final Four for National Consideration!
And our 2015 COY went even farther by winning the NGCOA National Course of the Year Award-- congrats to Atkinson Resort and Country Club for their great accomplishment. Click here to see more about the award and previous winners.
Our winner of the COY may be featured on our NEGCOA Chapter Website, the 2018 Golden Passport to New England Golf cover. The course photo is also featured on our two Facebook pages -- New England Golf Course Ownersand Golden Passport to New England Golf.
The Course of the Year submission form provides the outline for your application (word version, pdf version). Toot your own horn and include all the wonderful things happening at your facility. Send pictures too.
Note the DEADLINE - start capturing photos and stories now. Deadline for applications is Friday, August 17, 2018. If you have any questions please feel free to contact Elaine Gebhardt, Executive Director, at 774-430-9031 or egebhardt@negcoa.org.
Past Winners:
2018 - Manchester Country Club, Bedford, NH
2017 - Willow Brook Golf Course, South Windsor, CT
2016 - TPC Boston, Norton, MA
2015 - Atkinson Resort & Country Club, Atkinson, NH
2014 - Miacomet Golf Club, Nantucket, MA
2013 - Wachusett Country Club, West Boylston, MA
2012 - Renaissance, Haverhill, MA
2011 - Meadow Creek Golf Club, Dracut, MA
2010 - Granite Links Golf Club, Quincy, MA
2009 - The Oaks Golf Links, Somersworth, NH
2007 - Lake Winnipesaukee Golf Club, New Durham, NH
2006 - Red Tail Golf Club, Devens, MA
2005 - Blue Fox Run Golf Club, Avon, CT
2004 - Blissful Meadows Golf Club, Uxbridge, MA
2003 - The Ranch Golf Club, Southwick, MA
2002 - Juniper Hill Golf Club, Northboro, MA