Course of the Year

Willow Brook Golf Course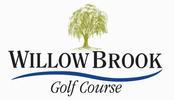 Willow Brook GC
Willow Brook GC
2017 Course of the Year - Willow Brook Golf Course, in South Windsor, CT. Congrats to owner Anne King and her family and staff. The award was presented at the 2016 NEGCOA Annual Meeting held at Tewksbury CC. Congrats to Anne King and the entire Willow Brook staff.
Course of the Year
It is that time of year again -- time to put those Course of the Year applications together and see if your facility/ownership has THE RIGHT STUFF!
In 2016, Willow Brook Golf Course, South Windsor, CT took the honor by winning the 2017 Course of the Year Award. The announcement was made at the 2016 Annual Meeting held at Tewksbury Country Club. Jeffrey Beyer, PGA Head Professional, was on-hand to receive the award on behalf of owners Anne and Stafford King.
Courses are judged on four key areas including:
Exceptional Quality of the Course,
Exceptional Quality of Ownership and Management,
Outstanding Contribution to the Local Community,
Significant Contributions to the Game.
Chapter winners are then submitted for National Award consideration. In recent years, Miacomet Golf Course, Atkinson Resort and Country Club, and TPC Boston all made it to the Final 4 for the national award. In 2015, our chapter winner was Atkinson Resort and Country Club and they went on to win the NGCOA's 2015 National Golf Course of the Year Award! Here's the video, created by the NGCOA.
What does an application look like from a National Winner?? You can see a copy of Atkinson Resort and Country Club's application by clicking here. It is important to tell your story. What makes your facility or your ownership stand out from others? Do not hold back - tell us what makes you special. Remember you don't necessarily have to be a powerhouse. Include great photos to help sell yourself.
To apply for this award, a course must be a member of the NEGCOA (an application link is located on our membership page). Past winners must wait 7 years before applying again. Not currently a member? Consider joining today!
COY application guideline can be obtained here: Word Doc or .PDF
COY Applications for the 2018 Award will be due Friday, August 25, 2017. Deadline extended to Sept 22! The winner will be notified in October and announced at our Annual Meeting in November. Applications must be provided in electronic form - and emailed to Elaine Gebhardt - egebhardt@negcoa.org.
Previous Winners