Webinar: Getting More out of NGCOA

Getting More Out of NGCOA
Wednesday, October 11, 2017, 2:00 - 3:00 PM Eastern Time

Presented by Mike Ketterman, NGCOA Director of Membership
Are you getting all you can out of your NGCOA membership? If you're not sure, then this session is definitely for you. Perhaps your club isn't currently a member and you are considering membership -- then be sure to listen in and learn how membership can help your bottom line, grown your business, and provide you with tremendous resources.

Join Mike Ketterman, Director Membership for the NGCOA, for a deep dive into all the benefits of membership in the NGCOA can bring to you. From Golf Business to Accelerate to advocating on your behalf, the NGCOA is committed to your success.


About The Presenter: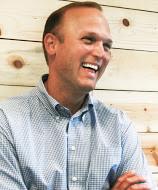 Mike Ketterman works to grow membership while retaining and working with both single- and multi-course owners and operators, as well as with state and regional Golf Course Owners Associations. He comes to the NGCOA from global pharmaceutical company Daiichi Sankyo, where he spent 15 years managing territories in Virginia Beach, Virginia, and Charleston, South Carolina. Prior to that he was in senior corporate sales for Alltel Communications.
Members may register by Logging in To Accelerate
The webinar is listed on the right-hand side of the home page. Click on it and then click on register.
---