Webinar: Email Marketing Made Easy

Email Marketing Made Easy
Tuesday, September 19, 2017, 2:00 - 3:00 PM Eastern Time

Presented by Allison George, Toad Valley Golf Course
Think email marketing is dead? Think again. Emails—and, more precisely, your email list—form the cornerstone of all your digital marketing efforts. In this exclusive NGCOA webinar, course owner and marketing maven Allison George will share easy ways to grow your email database and offer tips for segmenting your list to ensure your promotions are hitting the right people at the right time with the right message.

About The Presenter: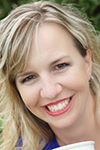 Allison is the Wizard of Fun at her family's golf course in Des Moines, Iowa. Having been involved in the golf business since she was age 2, there aren't many jobs in the golf business that Allison hasn't experienced. After taking over her family's business in 2004, she had an uphill battle to bring back the club and tackle marketing in a competitive area. There are many programs Allison has introduced over the years to bring new golfers to the game, increase women and children play, and fill the tee sheet. She has taken many of her ideas, programs and learning experiences and shared them on her Golf Mentor Blog, www.TheAllisonGeorge.com
Members may register by Logging in To Accelerate
The webinar is listed on the right-hand side of the home page. Click on it and then click on register.
---