GolfInc Strategies Summit Sept 17-19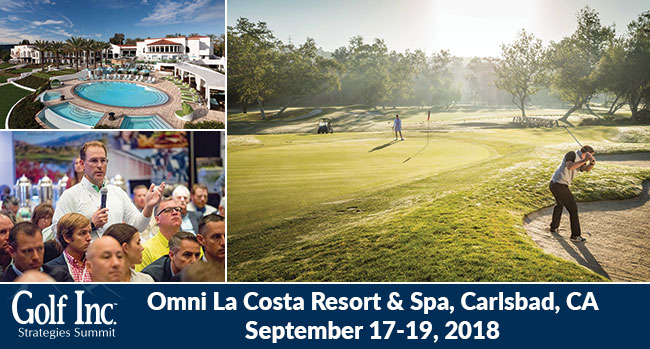 NEGCOA MEMBERS ENJOY SOME SAVINGS
IF YOU REGISTER FOR THE
GOLF INC. STRATEGIES SUMMIT
BY JULY 19
AND SAVE AN ADDITIONAL $100 OFF OF THE EARLY BIRD PRICING!
USE THIS CODE WHEN REGISTERING - EP003
To learn more about the Summit visit the link below
http://www.golfincmagazine.com/summit/
This will be an amazing couple of days in Carlsbad, CA with over 80 speakers
Sessions are broken into subjects hitting Public Clubs, Private Clubs, and Investors
You will definitely find sessions that speak to your business needs.
So register today!

---